The 2022 Subaru Love Promise Community Commitment Award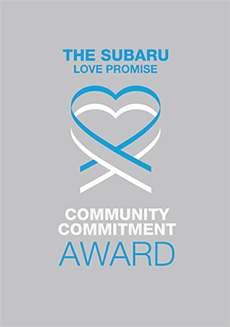 We've been nationally recognized for our dedication to our community and the Subaru Love Promise.
We're honored to receive the 2022 Subaru Love Promise Community Commitment Award. This award nationally recognizes Subaru retailers who are making the world a better place while demonstrating an outstanding commitment to supporting passions and causes in local communities. These efforts are focused in important areas such as the environment, community, health, education, and pets.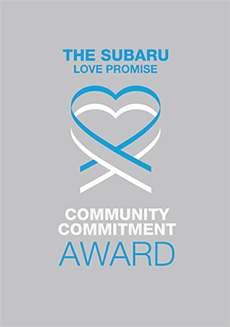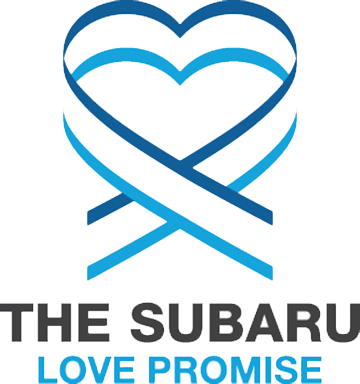 What is the Subaru Love Promise?
Subaru and our retailers believe in making the world a better place and the Subaru Love Promise is our vision of respecting all people. This is our commitment to show love and respect to our customers and to work to make a positive impact in the world.
How is Wallace Subaru of Johnson City dedicated locally to the Love Promise?
Our Love Promise can be seen in our partnership with the United way of Washington county TN. which helps to fund many local organizations including but not limited to Frontier Health, Girls Inc., Johnson City Schools, Keystone Dental Care, The ARC of Washington County, Fit for success and the Local Girl Scouts. We're grateful for the opportunity, not only to be a part of our community for 50 years, but to serve it as well.
boone lake clean up project
United Way of Washington County TN.
Love Promise Stories from Wallace Subaru of Johnson City
Subaru and Wallace Subaru of Johnson City believe in making a positive impact on the communities in which we live and work. We uphold that belief through our Love Promise Community Commitment. Every month, we select inspiring stories from customers and partners from around our area who strive to support our collective commitment and feature them here
Subaru Loves Pets - Tammy D
What does it mean to be the underdog? It means you have to fight harder than anyone else to win. Just ask Charlie. Charlie was found neglected and abused on the side of the road. He was emaciated, abused, and left to die. Charlie was hungry and injured but Charlie had a heart of gold and the will to survive. Charlie would need surgery to repair his fractured leg and hip. Thankfully the WCJC Animal Shelter was able to provide Charlie with the love and support he needed to recover from his injuries. Charlie may have appeared to be the underdog but he came out on top. Charlie was adopted by a loving family and now he has a human brother to play with. We are so thankful that our community supports our shelter so we can help the "underdogs" get adopted. Thanks for your support, Subaru!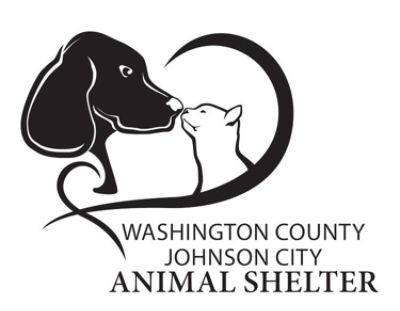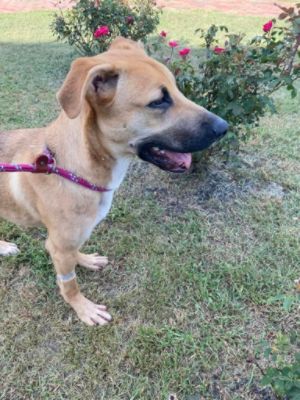 ---
Excellent Customer Service - Debra B
In the Tri-Cities, TN area there are three Subaru dealers. We have visited the other two dealerships and felt they just didn't provide the level of customer service that Wallace Subaru of Johnson City provided. My husband and I have been a customer of Wallace Subaru of Johnson City for over 12 years. During that time we have purchased a 2014 Outback, a 2018 Outback and recently a 2022 Forester. We are hardcore Subaru owners, as the first one we bought was in 1979 and have never been without one since. We have purchased a 1979 Subaru DL, 1992 Subaru Loyale and a 2002 Subaru Forester from a Subaru dealer in a different state. Over the years we have dealt with many Subaru Sales Departments in different states. With that in mind, we decided to write about our interactions with your Sales Department. We were ready to purchase a new Subaru and Stan was the salesman that assisted us. The problem was we were not exactly sure which model would best serve our needs. We would view a model and even road test to see if that model would be right for us. Over the year we had Stan assist us to check other models and road test them as well. We finally decided on a 2022 Forester and have been very pleased that we selected this model. Stan has a wealth of knowledge regarding the Subaru models. If he isn't sure of the answer to a question, he quickly checks to verify the information to make sure his answer is accurate. Stan has a very genuine concern for his customer and it shows every time he interacts with them. He helped us numerous times and never once was unpleasant or unprofessional. In this business environment where customer service is not provided, Stan proves that there are employees who still believe in service to the customer. He has a very pleasant personality and his interaction with his customers is exceptional. Stan is a true asset to your dealership and the Subaru brand. Sincerely, Debra and Charles Burton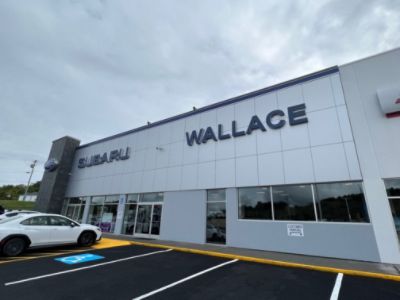 ---
Sensory Room - Angela W
Thanks to your generosity our students will have a much needed sensory room at Boones Creek Elementary School. This room will be utilized for years to come by many different students. Thank you for giving back to the most special population of students. This is a blessing to so many! Angela Watson - Special Education Teacher at Boones Creek Elementary School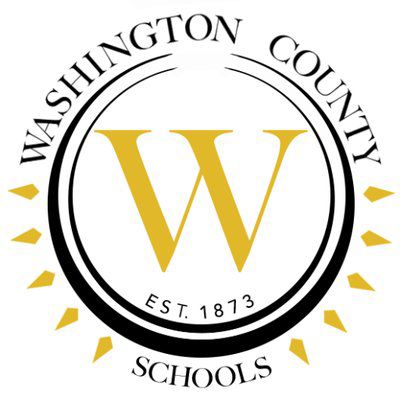 ---
Serving Students with Special Needs - Leila H
Boones Creek Elementary School was thrilled to receive the news that Wallace Imports of Johnson City wanted to give 10 of our teachers $500 in partnership with AdoptaClassroom.org. We are the largest school in Washington County and also have the largest population of students with special needs. We have decided to give this donation to our Special Educators to create a sensory room for all the students with special needs at Boones Creek Elementary School to benefit from. We are so excited to be able to create a space that will provide sensory breaks for our students so that they can burn some energy or just take some time to play with a few sensory toys to help them reset and feel calm for the remainder of their day. We plan on starting this project in August and will post some pictures of our finished product then. A HUGE thank you to Wallace for their generosity! This room will be an amazing help to our sweet students!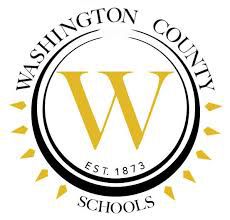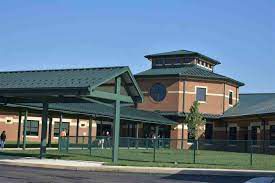 ---
University School Senior Lunch - Leila H
Wallace Imports of Johnson City provided our 2022 graduating class lunch from Chick-fil-A! They had a graduation practice and then a picnic lunch thanks to Wallace. They were happy to donate $700 to feed our 70 graduates and we were so very thankful! Thank you to TC Baker for being willing to donate!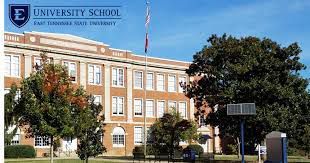 ---
Giving Back - Game Ball Sponsorship - Tom C
The Union High School Basketball Boosters and Bear fans in Big Stone Gap, Virginia would love to give a HUGE shoutout to Mr. TC Baker and his winning team at Wallace Subaru of Johnson City, Tennessee. Mr. Baker of Wallace Subaru has gone above and beyond for the 2021 Union High School Basketball Program as one of our official game ball sponsors. When we approached Mr. Baker about the sponsorship, he was eager to give back to the Bear program and didn't hesitate to get on board with this "winning basket". We were happy to present Mr. Baker and staff with the official game ball to proudly display at the dealership. Thank you Mr. Baker at Wallace Subaru in Johnson City, Tennessee for your outstanding community support! Go Bears!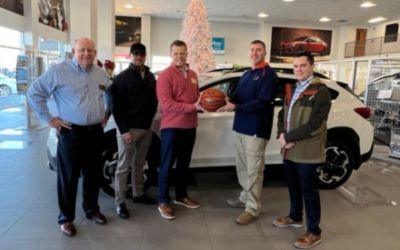 ---
Erwin Kiwanias Shopping Tour 2019 - Jim B
We get our children between ages 7 and 12 from Unicoi County Elementary School and the kids are bused into Wal-mart by the county school buses. We had 250 kids with $100.00 each to spend plus extra for those needing coats or shoes or even warm clothes. I was at the door as we were winding down and the store was packed with kids and people pushing baskets helping their assigned child buy from his list. Most would buy for everyone in the house and buy for themselves last. So was the case as a fellow Kiwanian came up to me with a young boy that appeared to be about 8 or 9. He was wanting a bike and only had $20 left. As they were trying to figure something out some man that had been passing by on interstate 26 and stopped into Wal-Mart for something walked up to me and asked what was going on with all these kids. I told him about our shopping tour that dated back over 60 years. He looked around and was visibly taken in by what was going on. He said, "THIS IS AMAZING!" The young man was still crying while the Kiwanian he was with was trying to find out if we had enough money left to get him a bike. The stranger asked me what was wrong with the boy and I explained that he only had $20 left and was wanting a $100 bike and we were trying to put some money together. He looked at the boy, whom he had never seen, and in a community he had never visited and said, "Come on son lets go get you a bike!" I don't think the boy got more thrill from the bike than the stranger did just 5 days before Christmas.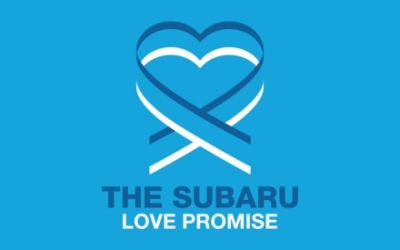 ---
Erwin Kiwanias Shopping Tour - Jim B
We were all gathered at Wal-Mart waiting for the school buses to bring in the kids, all between 7 and 12 from area schools in Unicoi County for the annual Kiwanias Christmas Shopping Tour sponsored by Wallace Subaru of Johnson City. We had $26,000 to spend and every dime would be gone by 1PM. Afterward, 275 of the kids would go to Erwin Town Hall for free pizza from Little Caesars and Rocky's pizza. A lady in her mid 50s walked up to me and asked if she could help some kids shop. We are very selective who we let help. Several churches along with the Unicoi County Sheriff's Department, the Erwin Police Department, the Unicoi County High School ROTC Cadets, and members of the local Army Reserve along with fellow Kiwanians are the ones we trust with someone else's kids to help them shop. I explained all this to the lady and she said you don't remember me, but you came to my house about 25 years ago to take 3 of my kids on a Christmas Shopping Tour. My husband had left me and I had no means of support just good will from family and friends till I could get on my own. We were not going to have any Christmas. I can never explain to you what that meant and I will never forget it. I would like to pay back a little by helping some of these kids shop like you did for my children. She got in line and I watched her when she was assigned to two little girls who appeared to be first graders. I would check in to see how she was doing with them. Just as she was going up to the register I started over to ask how it was going and asked one of the little girls why she was crying. She said, "This is my best Christmas ever". She stayed and helped other kids until we were through and went down to City Hall to help feed and clean up. It's more than helping kids it is also helping people have a Merry Christmas.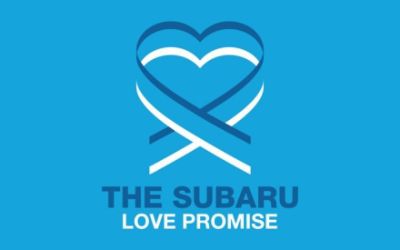 ---
Subaru Loves Pets – WCJC Animal Shelter - Tammy D
We were so excited when Penny, one of our underdogs here at the WCJC Animal Shelter was finally adopted. Penny was the longest resident here at the WCJC Animal Shelter, she had been here a total of 1090 days. Penny was overlooked by most people because she was very high strung in her kennel but on October 28th, a family came in and knew immediately that Penny was the dog for them. Penny now gets to wear pajamas and sleep with her human brother. Penny is living her best life ever.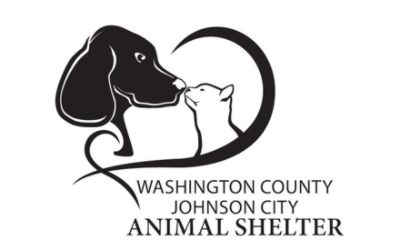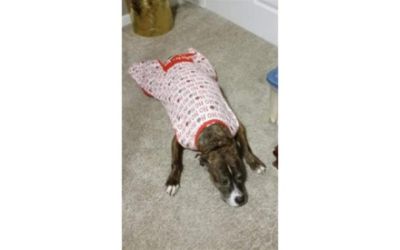 ---
We Are All in this Together - Steve M
Many days we come in contact with people in our business that obviously are struggling to make ends meet. When they have transportation needs, their financial challenges become very obvious. One such customer of ours is Louis and Patty Somers. One day I got a call from Louis and he needed a car bad. His vehicle was impossible to repair anymore and he had to have a vehicle to get to work. He explained he had 1000 dollars and couldn't afford any kind of a payment. I knew him and his family through a friend and he knew I was in the car business. We had recently traded for a fairly low mileage pretty nice chevy HHR, but we had about 2500 dollars in this vehicle. So I sold it to louis for his 200 dollar car and 1000 dollars. To make the company whole I paid for balance of the vehicle myself to assist this needy family. Looking back on it I am glad I did this because, about two months ago Louis died of a heart attack while grocery shopping. The first thing I did upon hearing about it was drive to their house with a condolences card and 1000 dollars to assist his wife while she waiting for the small insurance check she would eventually receive. Since then, I have paid for service and repairs for her car when my assistance was needed. Sharing the love takes many shapes and forms but usually it is about situations just like this. A need for assistance comes to our attention and we reach out and touch someone with love.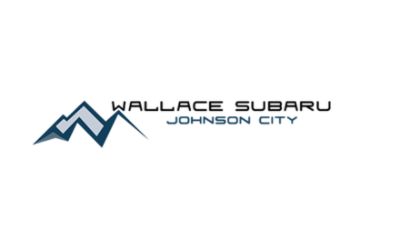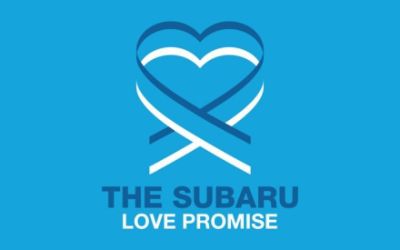 ---